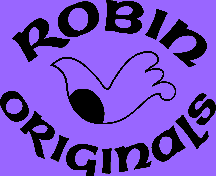 BIOGRAPHY

Award-winning designer Robin Bergman uses luxury yarns and natural fibers to create hand-loomed knitted clothing and accessories. Some of her inspirations are ethnic clothing, costumes and antique garments. All of her designs and fabrics are original. Drawing on her background as a painter (with an M.F.A. in painting from the Maryland Institute, College of Art in Baltimore, MD in 1980), Bergman explores unusual color juxtapositions, transitions and textures-in effect, painting with yarns. Her sensibilities were further refined by years of experience as a textile conservator at the Isabella Stewart Gardner Museum in Boston, MA (1980-84). Bergman is recognized for her emphasis on surface design, patterning and unexpected detail that is unusual for knitted clothing. The making of knitted pieces is particularly challenging because the fabric, patterning and shaped garment pieces are created simultaneously.Bergman's line includes season-spanning silk, luxurious hand-dyed four ply cashmere,rayon/cotton blends and her award winning chenille coats, jackets & accessories.
Bergman has received several awards for her work: a Niche Magazine award-winner in 2002, 2001, 2000 & 1998, and a double award winner in l992 (a finalist in 1991, l996, 1999) for craft excellence in Knitwear; the 1998 Clothing the Muse Award at the Muse of the Millenium invitational Fiber Arts exhibition sponsored by the Seattle Weavers' Guild, awards in 1991 and 1988 from the Arlington Arts Council, Arlington, MA. Ms. Bergman has served as a juror for the 2000 Art/Craft @ Cyclorama, 2000 Art/Works, 1999 Crafts At The Castle Show, the 1995 Danforth Museum Craft Show & the 2002, 1994 and 1996 screenings of the American Craft Council shows. Her work has appeared regularly at high calibur shows such as the American Craft Council's juried "Markets of American Crafts" in Baltimore, Minneapolis/St. Paul, West Springfield, San Francisco, Chicago and Seattle, as well as The Philadelphia Museum Show, The Smithsonian Show, the Evanston American Craft Exposition. Bergman has taught both hand and machine knitting techniques as well as marketing skills in professional workshops nationally.
Bergman has received much press acclaim and is featured in two new publications: The Fiberarts Book of Wearable Art, by Katherine Duncan Aimone, Sterling Publishing, Spring 2002 & The Surface Design Journal/ Knitted Surfaces, Interview with Patricia Malarcher, Vol 26 no.3 Spring 2002.
In Summer 1999, Ornament Magazine featured Robin in the article "Robin Bergman, A Remarkable Alchemy" written by Beth Frankl.
Bergman's one of a kind Chenille Coat "How to Mend A Broken Heart" appeared as the Cover Photo in the July 1997 issue of The Crafts Report focus on Marketing Art Wearables and in the Spring 1998 issue of American Style Magazine in the article entitled "Wearing your Art on Your Sleeve"!
Other photos and articles have featured Bergman's work including Ornament Magazine, Fiberarts Magazine; the Ceremonial Sabbath Coat "Aishes Chayil" commissioned as the signature piece for the exhibition Women Whose Lives Span The Century: A Jewish Women's Oral History Project 1998 at the Starr Gallery in Newton, Massachusetts is shown in the Gallery section of American Craft Magazine, Autumn 1998.
Scarves are featured in The Complete Book of Scarves by Jo Packham, Sterling Publishing, 1998 and Vivica Fox wears a Chenille Cowl in the movie "Soul Food."
Machine Knitters Source Magazine (March '94) featured Robin as the "Designer Profile"in the March '94 issue."She is pictured modeling her work on the cover and in the article "Dream Weavers" in the Jan/Feb '93 issue of Design Times magazine, and was favorably reviewed in
the Boston Globe Dec.10, '92 article "Crafting Art and Function" and the Sunday New York Times, "Fiber & Ceramics, Front & Center," May 16, 1999. Her work has also been shown at the American Craft Museum in NYC and in galleries, museum shops and boutiques throughout the U.S., Canada, Europe and Japan.