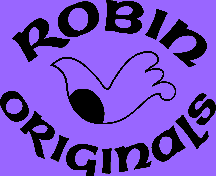 Awards & Commissions

2013
Hixon Interior Award. Excellence in craftsmanship, artistic expression, design innovation &construction, Artwear Fashion Show, The Lincoln Center, Ft Collins, CO
2009
Hall of Fame, for career achievement plus community service, Jericho High School, NY
1992-2008
8 Niche Awards, Fiber Knitted & Functional Fiber,for craft excellence,Rosen Agency, Phila.,PA.
since 2002
National Registry of Who's Who, Executives & Professionals.
since 2001
National Registry of Who's Who, Artists & Designers.
2001
Ceremonial Torah Cover commissioned for Temple Shir Tikvah, Winchester, MA.
2000
The Cardigan Project, Women's Supported Housing & Empowerment benefit, Boston, MA.
1998
Jewish Women's Archives "Women whose Lives Span the Century" Signature Piece, Boston, MA.
1998
Clothing the Muse Award, Muse of the Millenium invitational, the Seattle Weavers' Guild
1995
Presentation Gift commission for Curator Sue Pierce from the Artists of Art Quilts: Playing With A Full Deck, Renwick Gallery, Smithsonian Institution, Washington, DC.
1991
Best of Show, Arlington Arts Council, Juried Show, Arlington, MA.
1988
Best of Show, Machine Knitting. First Prize, Two Color Work, Machine Knitting; Craftadventure Statewide Juried Competition, West Springfield, MA.
1988
Moxie V: Young Designers' Showcase, Park Plaza Hotel, Boston, MA.
1977
Kathy Stephens Spiegal Award, Painting, Brandeis University, Waltham, MA.