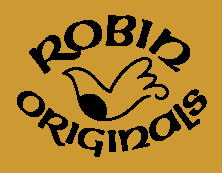 WEST CONCORD DESIGNER ROBIN ORIGINALS
2018 HOLIDAY SHOPPING OPEN HOUSE
WITH GUEST ARTISTS
WEST CONCORD DESIGNER ROBIN ORIGINALS
2019 ANNUAL OPEN STUDIO SHOW
WITH SPECIAL GUEST ARTISTS
Fri & Sat, Nov 15 & 16
10am-5pm daily
23 BRADFORD STREET, 2nd FLOOR
978-369-1925
ROBIN L BERGMAN, Luxury Knitwear
VALERIE HECTOR, Unique & Sophisticated Beaded Jewelry
PAMELA BRACCI, Hand Painted Silk Clothing
MENA MESSINA, Gemstones, Glass, Silver & Gold Jewelry
MUFFY YOUNG, Handwoven, hand-dyed silk scarves & shawls
GARY GENETTI Kiln Formed & Hand Blown Glass
*PLENTY OF FREE PARKING!
*BRING FRIENDS!
*TREAT YOURSELF TO COFFEE, PASTRIES OR LUNCH IN WEST CONCORD!
*SPEND THE DAY!
*GREAT SHOPPING & GIFTS!
*SUPPORT NATIONALLY KNOWN
*SMALL STUDIO LOCAL ARTISANS!
*DISCOVER WEST CONCORD!
DIRECTIONS:
From I-495:
Route 2 East to Route 62 West.
From I-95/Route 128:
Route 2 West, 3.5 miles. Continue on Route 2 bearing
left at lights for 3.3 miles. Take left onto Route 62 West.
Bear Right at Fork onto Commonwealth Avenue at 99 Restaurant. Bear Right over Railroad Tracks.
First left turn off Commonwealth Avenue is Bradford Street:
New Entrance with elevator between #23 & #33. follow signs to
ROBIN ORIGINALS.
Accessible by Commuter Rail to West Concord Station: 617-222-3200
MBTA Commuter Rail Fitchburg / South Acton Lines Schedules and Maps
| | |
| --- | --- |
| Guest artists Valerie Hector, Mena Messina & Pamela Bracci at Robin Originals with customers, 2003 | |
| | |
| --- | --- |
| | River Jhelum Studio, 2003 |
| | |
| --- | --- |
| Peavoy Gallery, 2003 | |
| | |
| --- | --- |
| | Guest Designer Hana Kroa and Maureen O'Grady with customers at Avaloo Studio, 2003 |
| | |
| --- | --- |
| Robin Originals Studio Show in West Concord, 2001 | |
| | |
| --- | --- |
| | Robin with a customer |
| | |
| --- | --- |
| Guest artists Handweaver Amy Putansu (L) and Jeweler Louise Briggs (R) | |
| | |
| --- | --- |
| | Guest artist Silk Painter/Designer Pamela Bracci |
| | |
| --- | --- |
| Robin Originals Studio Assistant Karima El Baz fitting a customer | |

https://www.facebook.com/RobinOriginalsKnitwear"Friend" us on FACEBOOK: