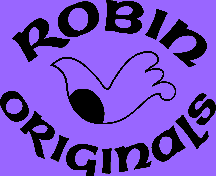 Juried Craft Shows
Robin L. Bergman
1999 Bruce Museum Crafts Festival, Greenwich, CT.
1998-00 Art/Craft @ the Cyclorama, Boston, MA.
1997 The Smithsonian Craft Show, Smithsonian Institution, Washington, D.C.
1988-00 Market of American Crafts, American Crafts Council, Baltimore, San Francisco,
Minneapolis/St. Paul, West Springfield, Atlanta, Columbus, Chicago, Bellevue, WA.
1995-97 Westchester Craft Show, White Plains, NY.
1995-00 Paradise City Arts Festival, Northampton, MA.
1998-99 Paradise East Arts Festival, Marlborough, MA.
1995-97,99 Danforth Museum Craft Festival, Framingham, MA.
1993 The Philadelphia Craft Show, Philadelphia Museum of Art, Philadelphia, PA.
1990-97,99 Crafts At The Castle, Boston, MA.
1990-95 WBAI Craft Show, NY, NY.
1991-94 Germantown Friends School Craft Show, Philadelphia, PA.
1988-00 Crafts Park Avenue, Park Avenue Armory, NY, NY.
1991, 93- 96 Washington Crafts Expo, Washington, D.C.
1989-91,99 American Craft Exposition, Evanston, IL.
1992 Show of American Crafts, Des Moines, IA.
1991 Snug Harbor Ornament Art Fair, Snug Harbor, NY.
1991-3 Morristown Craft Market, Morristown, NJ.
1988 Boston Buyer's Market of American Crafts, Rosen Agency, Boston, MA.
1988 Fall Crafts At Lyndhurst, Tarrytown, NY.

Invitational Gallery & Fashion Shows

1999 Earth Spirits, trunk show, Palm Desert, CA.
Wear Art Thou, Wearable Art Fashion Show, New England Quilt Museum, Lowell, MA.
1998 Beyond the Tradition, Art Quilts, Federal Reserve Bank Gallery, Boston, MA.
Jewish Women's Archives "Women whose Lives Span the Century"project,
Signature Piece: Ceremonial Coat: Aishes Chayil, Jewish Community Center, Newton, MA.
Muse of the Millenium, Nordic Heritage Museum, Seattle, WA.
1997-8 Threads:Wearable Art, The Craft Alliance, Ctr for Visual Art, St. Louis, MO.
Art of Fashion, Scottsdale Museum of Contemporary Art, Scottsdale, AZ.
1997 Trunk Show, Women's Educational & Industrial Union, Boston, MA.
1996 Featured Artist, Beyond Quilts: Contemporary Wearable Art. Slide Show & Fashion Show,
The Newark Museum,Newark, NJ.
1990-00 Style Boutique & Fashion Show, Decordova Museum,Lincoln, MA.
1996-7 American Crafts, Lindsey Gallery, Oak Park, IL.
Richmond Art Museum,Invitational, Richmond, IN.
Danforth Museum Invitational, Framingham, MA.
1996, 94 Minds Eye Gallery, Scottsdale, AZ.
1995,92,98 Trunk Show, Jubilation Gallery, Newton, MA.
1995- 98,00 Wearable Art, Anderson O'Brien Gallery, Omaha, NE.
1995 Invitational, Boulder Arts & Crafts Cooperative, Boulder, CO.
1994-8 Mac World, Computer generated machine knits, San Diego, CA & Boston, MA.
1994-00 Artists Market, DeCordova Museum, Lincoln, MA
1993-5,97-00 Colored Threads, Katie Gingrass Gallery, Milwaukee, WI.
1993-96 Focus: Wearable Art, Skillbeck Gallery, Charlotte, NC.
1993-98 Contemporary Crafts, Nancy Margolis Gallery, Portland, ME.
1993 Wearable Art, The American Artisan, Nashville, TN.
Artwear, Newton Art Center, Newton, MA.
Arts Lexington, Federal Reserve Bank Gallery, Boston, MA.
Style, The Gallery at Studio B, Lancaster, OH.
Wearables, Gallery 500, Elkins Park, PA.
Trunk Show, Henri Bendel, Chestnut Hill, MA.
Hospice Show, Nancy Lewis, Santa Fe, NM.
Holiday Show, Gallery Eight, La Jolla, CA.
1992-00 Julie: Artisans' Gallery, NY,NY.
1992-96 In the Spirit, Gayle Willson Gallery, Southampton, NY.
1992-96 Bodyscapes, Mindscape Gallery, Evanston, IL.
1992 Wearable Art, Eileen Kremen Gallery, Fullerton, CA.
Fashion Show & Trunk Show, American Craft Museum, NY, NY.
Shop To Your Arts Content, Center of Contemporary Art, St. Louis, MO.
Holiday Show, Fuller Museum Shop Gallery, Brockton, MA.
Berenaka Collection at the Bass Museum, Miami, FL.
1991-93 Fashion Show, Boston Designers' Collaborative, Boston, MA.
1991-00 Designed to Wear, Cambridge Artists Cooperative, Cambridge, MA.
1991-98 Clothes for the Collector, Detroit Gallery of Contemporary Crafts, Detroit, MI.
1991-99 Indulgences, Judith Wolov Gallery, Boston & Florida.
1991-92 Holiday Show, Wesleyan Potters, Wesleyan, CT.
1991 Artful Attire, Design Concepts Gallery, Orleans, MA.
Arts Lexington, Francesca Anderson Fine Art Gallery, Lexington, MA.
1990-93 Threads, America House Gallery, Piermont, NY.
1990-92 Invitational; Jackets/Coats/Sweaters, Farmington Valley Arts Center, Avon,CT.
JURIED GALLERY SHOWS continued Robin L. Bergman
1990-99 Wearable Art, Jacqueline Lippitz, Glencoe, IL.
1990 Designed to Wear, Invitational, Worcestor Center for Crafts, Worcestor, MA.
Wearables Show, Invitational, Moyer Gallery, Green Bay, WI.
1989-91 Holiday Show, Guilford Handcrafts, Guilford, CT.
1989, 92 Wearables, Pacchetto Gallery, Newton, MA.
1989-95 Trunk Show, Knitpickers, Wellesley, MA.
1989-95 Artful Attire Trunk Shows, Boston area.
1989, 95 Artful Apparel, Invitational, South Shore Art Center, Cohasset, MA.
1989 Fashion Show & Invitational, Endelman Two Gallery, New Haven, CT.
Designed to Wear, Oregon School of Arts & Crafts, Portland, OR.
Spring Wearables: Three Designers, Friends Gallery, Cambridge, MA.
Trunk Show, Maraschino, Boston, MA.
Mrs. Cake's Gallery, Osaka, Japan.
1988-00 Celebration of American Crafts, Creative Arts Workshop, New Haven, CT.
1988 Winter Wearables Show, Elizabeth Fortner Gallery, Santa Barbara, CA.
Wearable Art, Marion Art Center, Marion, MA.
1987-9,95-8 Annual Sweater Show, Flying Shuttle Gallery, Seattle, WA.
Art/Couture Fashion Performance, Cape Cod Playhouse, Dennis, MA.
1986-87 Bergman & Rogers/Knits & Wovens, Friends Gallery, Cambridge, MA.
Show of Hand-crafted Wearables, The Garment Gallery, Lincoln &Weston,MA.
1986 Crafts Showcase, Brookline Arts Center, Brookline, MA.
Fashion Show, Northeast Machine Knitters Seminar, Wakefield, MA.
1985 Wearable Art Fashion Show, Acton Arts League, Acton, MA.
1983 Absolutely Abstract, assistant curator, Boston Visual Artists Union, MA.
1981 Fibers: From Function to Formalization, Federal Reserve BankGallery,Boston,MA.
Contemporary Women Artists, Grove Street Gallery, Worcestor, MA.
1980 Femmage/Fiber Collage, slide presentation by Miriam Shapiro, NY, NY.
Graduate Thesis Exhibit, Maryland Institute College of Art, Baltimore, MD.
1977 7 Seniors 77, Brandeis University, Waltham, MA.
1976 Four Honors Painters, Brandeis University, Waltham, MA.
1974 Group Show, Skidmore College, Saratoga, NY.
1973 Group Show, Southampton College, Southampton, NY.